attorney boumil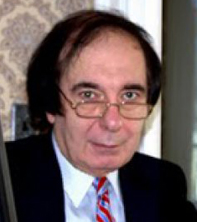 S. James Boumil is an attorney with extensive experience in all areas of civil litigation. He was awarded his doctorate (cum laude) from Boston College Law School in 1972 after taking an undergraduate degree in physics. Attorney Boumil has often found his scientific background to be a critical advantage in the practice of law. He has successfully handled multi-million-dollar cases around the country in which the application of scientific principals and the scientific method was of critical importance. Such matters have run the spectrum from use of electron microscopy to analyze the effect of contamination in forged materials upon the failure of machine parts, to the use of statistical sampling techniques to determine compliance with Medicare/Medicaid billing regulations for health care providers.
Some of the judgments obtained are among the largest in the jurisdictions where issued.
Attorney Boumil regularly handles the following types of matters:
Health Care, including setting up organizations, employees disputes, governmental audits, dissolution, buying and selling companies and Medicare / Medicaid billing disputes.
Real Estate transactions of every mature including development, buying and selling, regulatory approvals and land disputes.
Products liability and Personal Injury including financial harm and product failures.
General corporate matters including organization and litigation.
White collar (only) crime.
S. James Boumil has also served widely in his community. He was a member of the Board of Directors of the Human Services Corporation, which was instrumental in bringing the "Urban National Park" to Lowell, MA. He was appointed to serve as the Chairman of the University of Lowell Building Authority by Republican Governor Francis Sargent and saw its bond rating go from "junk bond" status to "A" rated under his tenure. He was appointed "Special Assistant Attorney General" to the University of Lowell Board of Trustees by Democrat Attorney General Francis Belotti. He also served as litigation counsel to the Merrimack Valley Residents for the Environment in an entirely pro-bono effort to block construction of a potentially polluting power plant. [Conversely, he has also represented power plant developers in international transactions.]
Attorney Boumil also has broad experience as an appellate litigator having appeared numerous times before the Massachusetts Supreme Judicial Court, the Massachusetts Court of Appeals, the New Hampshire Supreme Court, and the First Circuit Court of Appeals in Boston.